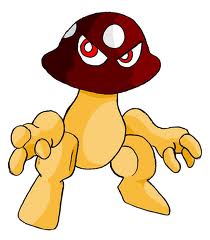 Personality:
Edit
Blitz128 likes to say he is the king of destruction and the best. He has for basic a big mouth.
Abilities
Edit
Role in the series
Edit
Blitz128 is one of the Netkings. He challenged Gamecrazed to a 8-bit game and lost it. When he battled Gamecrazed he lost also and Alpha and his gang could go on to Kindaspirit.
His attacks are based on that from a videogame. Most of them is original from Super Mario.
- He has the sun flower, a flower coming out of a box which let him uses fire attacks
- He has the red mushroom, with it he can jump in the sky and land on his opponent but 3-4 times bigger.
- he has the green mushroom, with it he can gain a HP
- he also has the P button, it he presses it blocks will come out off the sky and fall on his opponent
- For his protection he has the super star, with it he is uneffected by all attacks his opponent has.
Creation information
Edit
Blitz128's character model, seems to be similar to [[1]], from the Super Mario franchise.
-Blitz's attacks also seem to be based of the Super Mario franchise. For example, his Sun Flower, is obviously a reference to one of the power ups in the Mario games, the [Flower] (AKA, Flower Power).
-The Red Mushroom is, again, a reference to the Mario Games, [Mushroom].
Ad blocker interference detected!
Wikia is a free-to-use site that makes money from advertising. We have a modified experience for viewers using ad blockers

Wikia is not accessible if you've made further modifications. Remove the custom ad blocker rule(s) and the page will load as expected.